Nailsworth and District Skittles League

Nailsworth and District Skittles League
www.nailsworthskittlesleague.co.uk
Nailsworth & District Skittles League
Nailsworth & District Skittles League
Welcome to the Nailsworth & District Skittles League website.
Under 21 Cup.
The 2nd round of the under 21 Cup will take place at Avening Social Club on Wednesday 20th December. If any teams wish to enter players it is not too late, it is played over 4 evenings and although we have played one the competition is based on the average score over the 4 games with a minimum of 3 games to be played so even if you missed the first game you can still enter but you must play the last 3 games to qualify. Please notify Helen Ledger or Geoff Ashby if you have any players who want to play.

Each team Secretary should already have received their cup fixures/draws by post, if you have not received yours please contact either Geoff Ashby or Helen Ledger as soon as possible.
Can both Captains please ensure that the match score cards are checked as being correct before signing them as we have had to change one result which has affected teams league positions already.

To visit our facebook page please CLICK HERE.
BALLS. Any teams/pubs looking for new/skimmed balls or new pins I recommend www.skittlepinsandballs.co.uk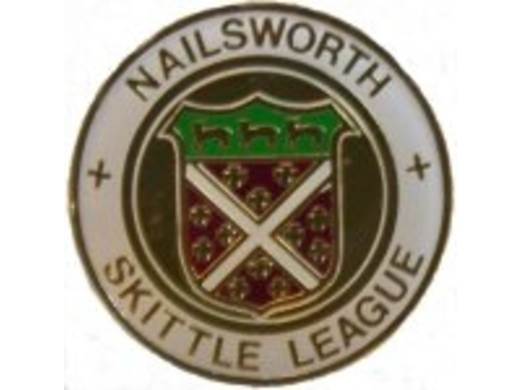 Nailsworth & District Skittles League
Follow the site to get the latest news and results straight to your email